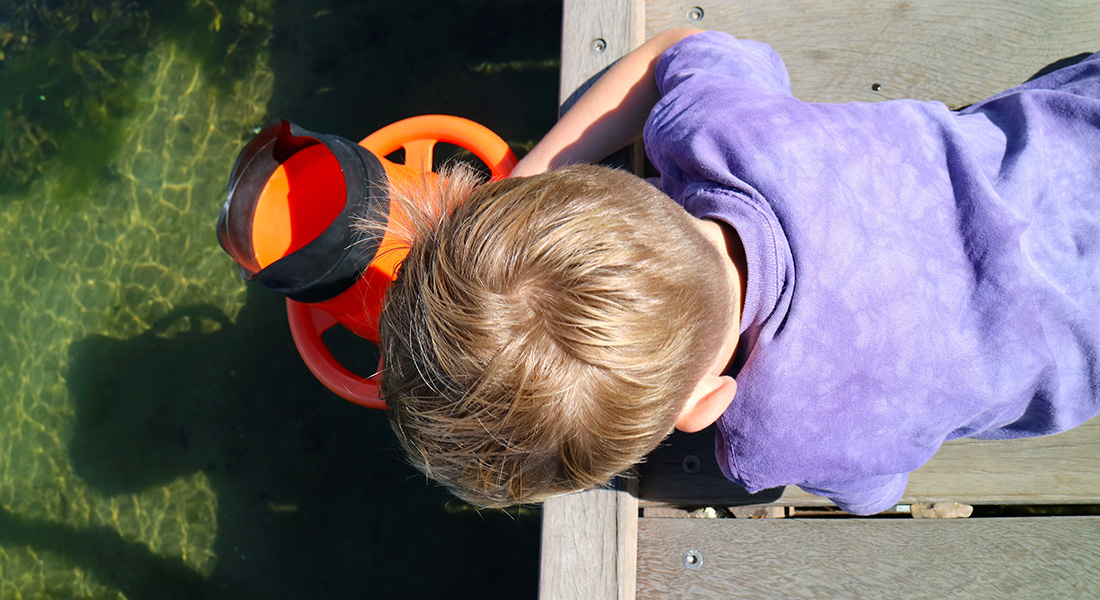 Water laboratory
The water laboratory presents a small section of the Sound, where you can observe the Sound's unique fish and wildlife at close quarters as well as their fascinating habitats. Join us for a closer look at life beneath the surface.
The tank has been created with stone reefs, seaweed banks, eelgrass beds and sandy bottoms, ensuring there is something for every fish. You can discover, for example, crabs, snake pipefish, flatfish, pipefish, goldsinny wrasse, sandlance and many other exciting species.
Catch fish and crabs in the water laboratory
Feel free to catch fish and crabs in the water laboratory – just follow a few simple rules:
Fish with a net or crab line (fishing rods with hooks are not permitted)
Be kind to the animals you catch
Return your catch to the tank once you've looked at it
Have fun!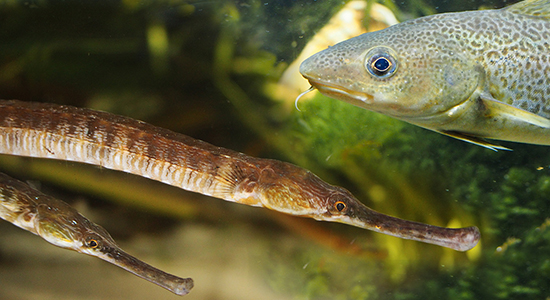 Releasing animals and fish in the tank
The Øresund Aquarium often introduces new animals and fish, so there is always something to look at.
If you have been out fishing yourself, and you'd like your catch to be included in the water laboratory, contact the Øresund Aquarium before releasing your catch into the tank. It's important that we keep an eye on the fish and animal populations in the tank – for their sakes as well as our own.
---
The water laboratory is a collaborative project between the Port of Elsinore and Øresund Aquarium. It was built with funds from the Nordea Foundation, the Danish Outdoor Council and the Municipality of Helsingør.